Scott Hall on Covering the 1991 Oil Spill in Grand Rapids, MN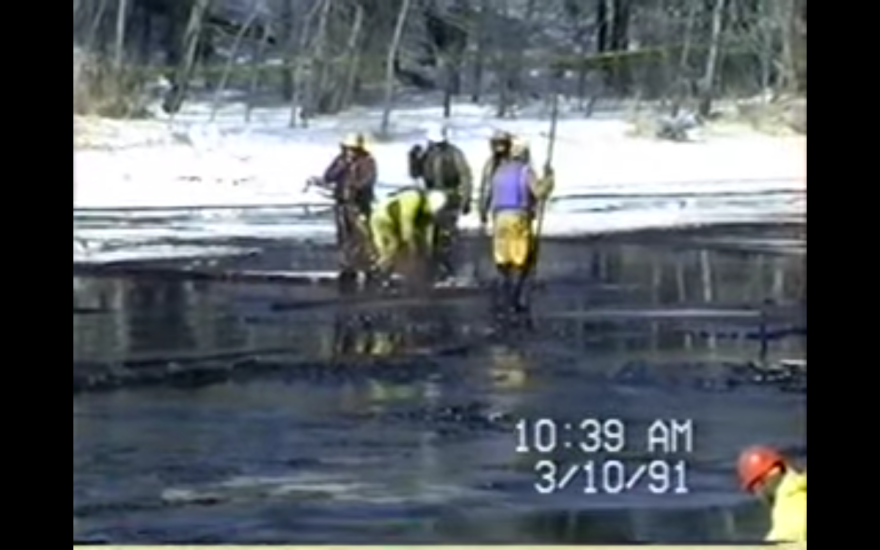 On Sunday, March 3, 1991, a pipeline owned by the Lakehead Pipeline Company ruptured just east of Grand Rapids; and spilled over forty thousand barrels of crude oil - about one point seven million gallons in all.
The rupture caused pressurized oil to shoot from the pipeline into the air. Nearby trees were immediately coated with oil. Within a few hours, oil had spread into a wetland area and into a storm sewer that carried it to the Prairie River about a half mile from where it flows into the Mississippi.
It was, and is, the largest oil spill in MN history. The 34-inch line that ruptured that day has been the source of many oil spills in MN over the last 30 years. It's the pipeline that the company that succeeded Lakehead, Enbridge Energy, says is now worn out and too expensive to maintain.
Enbridge is proposing to decommission it and replace it with a new pipeline along a different route.
Senior Correspondent Scott Hall, was the news director at KAXE at the time of the oil spill. Scott will be speaking at the Honor the Earth event Sunday March 4th at Itasca community College from 2-5pm with keynote speaker Winona LaDuke and music by Annie Humphrey.