Jasmine Mans writes to call herself—and us—home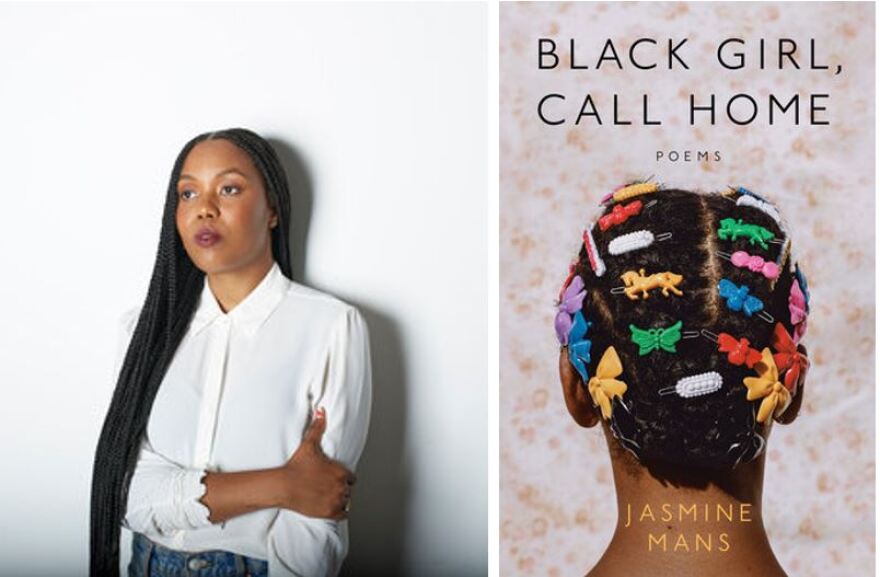 In celebration of National Poetry month I talk with black American poet and artist Jasmine Mans. Jasmine is from Newark, New Jersey, she graduated from the University of Wisconsin Madison with a BA in African American Studies and her debut collection of poetry, Chalk Outlines of Snow Angels, was published in 2012. Her last collection was just published, it's called Black Girl, Call Home.
In this collection Jasmine Mans writes to call herself—and us—home. Each poem explores what it means to be a daughter of Newark, and America—and the painful, joyous path to adulthood as a young, queer Black woman. The poems in this collection are smart and topical, vivid, and breathtaking--full of pain, as well as joy. They speak to celebrity and race and violence, and includes some really powerful poems about slavery and sexuality. Jasmine's powerful video of her poem Footnotes For Kayne went viral. You can view it https://youtu.be/4_sGUVHID-8" target="_blank">here (Note: video contains explicit language).